So I happened upon THE most fantabulous blog ever the other day. The blog title is absolutely hilarious and definitely drew me in to checking out what it was all about. It's called "We have issues...
PAPER ISSUES
!" HAHAHAHA. How great is that?!?! Not to mention, frighteningly accurate LOL! Their featured theme right now is 'learning curve' and they want you to share all of your school related projects. The thing I totally loved most is that they leave it open to you sharing anything with them that involves paper. It could be altered items, layouts, cards, gifts, if you used paper on it...it counts! Click the blinkie to pop over and see all the AMAZING creations that have been featured so far after you check out my fun piece.
I had been asked (more like hounded) since the day school started to make something for my kiddos to put their box tops for education in. They've been going into the junk drawer and then when the teacher set a date for the month they could bring them in, they dug through that drawar making all kinds of messes to find every last one. Enter Super Scrappy Mom to the rescue (I really should wear a cape with all the miracles they expect me to preform HA!). This started out as a box of taco shells...add a little scrappy yummies from my stash and voila! We have a box to stash away all of our box tops until it's time to take them to school.
The typeset paper is The Paper Studio. The green paper is Creative Imaginations (I really didn't crop that well...it has words all about school and the ONE I centered on is vacation?!?!). The apple is a cardstock sticker from Reminisce and the swirl is cut from the Sizzix-Flourish die. The ribbon is from Hobby Lobby. The word 'box' is The Paper Studio chipboard letters and the word 'tops' is by Recollections.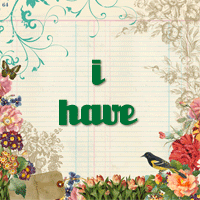 Also, while I have everyone's attention.... My friend Tanya is collecting cards for her little friend Aidan. He is four years old and battling Leukemia. Getting mail just brightens his day (isn't that just like a 4 yr old??) so she's having a card drive!! If you make a card for him and get it to her by the end of this month, your name will be put into a drawing for a goodie. Though, when you click over and see his sweet little face, you won't need any extra motivation to make a boy-rific card for him!! For details click
HERE
and below is my card (all the cuts are Create-a-Critter).